Advertising a rental home requires crafting a strong property listing. Your ability to market using clear and interesting descriptions sets you apart from your competition. Your goal is to make prospective residents pause when scrolling through property listings. They should be inspired to contact you for inquiries and book a property showing.
Mastering techniques in writing a great property listing will help make your rental investment a success. Learn to engage your readers with a well-crafted copy and great images. Honing your expertise in this area ensures your marketing efforts will generate positive responses. The more you practice, the more your perseverance will pay off. 
Here are some tips when creating an outstanding property listing:
Focus On a Powerful Opening Statement
The first few lines of your property entice people to keep reading or not. If you wish to capture more interest, ensure that your opening sentences are captivating. Your words should be attention-grabbing without relying too much on cliches and exaggeration.
Insert clear, descriptive words in the initial statements to better communicate with your readers. It can be effective in keeping them engaged. Avoid technical industry jargon as the meanings can be easily confused. Words are powerful when used in the right way. Talk about the property from the start to capture interest.
Create a Striking Headline
Before potential residents read through the entire property listing, they usually look at headlines first. If you want to garner a wider reach, learn to write amazing headlines. Your words should be compelling enough to grab attention.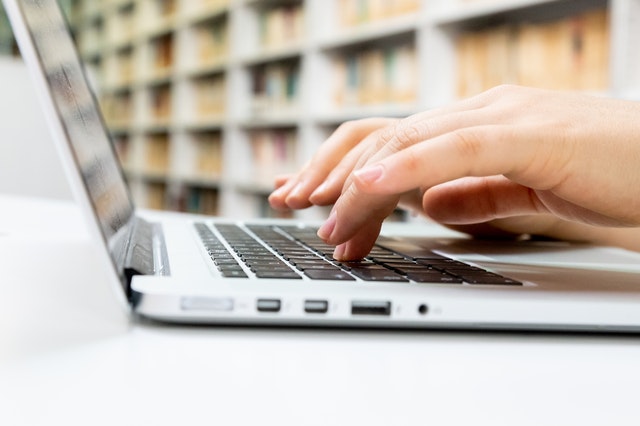 Headlines must carry essential information such as location, property type, rental price, and best property features. This gives prospective residents an idea of whether your property will be suitable for their needs. You must be specific in your headline while using a welcoming tone.
It's best to steer away from exaggeration. Avoid applying an all-caps format to the headline. Also, when an interested party comes across your headline, they must know what to expect of the property based on it.
Use the Right Words When Constructing Descriptions
As a landlord, study your rental property in detail. Make a list of the top features of your unit that can distinguish your rental from others. When you have a clear idea of the value you can offer, then it's easy to market your rental home.
The words must be specific in your narrative. Describe amenities that are in high demand. Highlight what will drive residents' interest forward. Harness the power of words by collecting verbs that can be used to tap into the readers' emotions.
Take your time when writing property descriptions. It should flow with the rhythm. Avoid leaning too much on exclamation points to convey excitement. Your words should be compelling enough to let prospective residents imagine what it's like to live in the property. 
Highlight the Best Rental Features
Potential residents usually rate properties according to the best amenities they provide. Knowing this, you must talk about the top features of your rental. Does it have luxurious finishes? Smart technology? Do residents have sufficient parking space?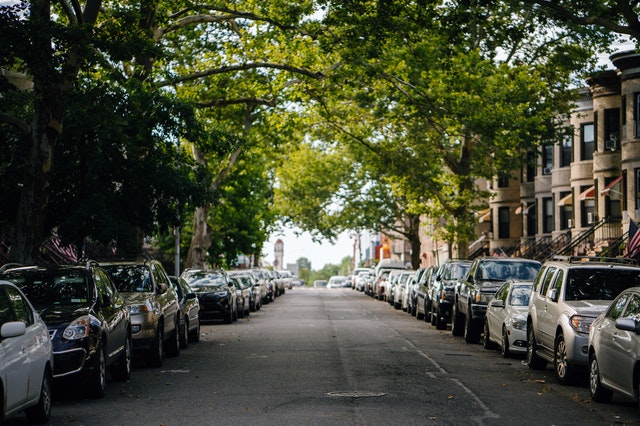 Even if your real estate investment appears simple, it can still display advantages. Talk about extra garden space, balconies, modern HVAC systems, and property upgrades. You can even mention newly-acquired appliance units that lead to energy efficiency. If you're making a video tour of the property, you can also keep these features in mind to focus on. 
Be Concise When Creating Ads
Ads should be brief but comprehensive. Cover the important details that residents look for. Too much detail, however, can overwhelm readers, making them lose interest. It's best to stick to the acceptable word-count limit. It's recommended for property listings to reach 200 words or below.
Now, you need to be aware of what constitutes essential data for prospective residents. For starters, include the property address, property size, and rental price. The number of bedrooms and bathrooms should also be mentioned, and a designated parking space. 
Other items to keep in mind are information regarding the interiors, outdoor views, walkability or transport accessibility of the unit. Be sensitive to your target demographics' needs. If you plan to attract families, provide information on schools near the property. If your market belongs to the category of young professionals, you can mention nearby nightlife entertainment. 
Be Cautious and Avoid Words that Contain Negative Connotations
Your descriptive terms should carry a positive tone to elicit more responses. Avoid discounting your property features. Even if your real estate has a smaller square footage or was built years ago, you must still convince your target residents to view your rental.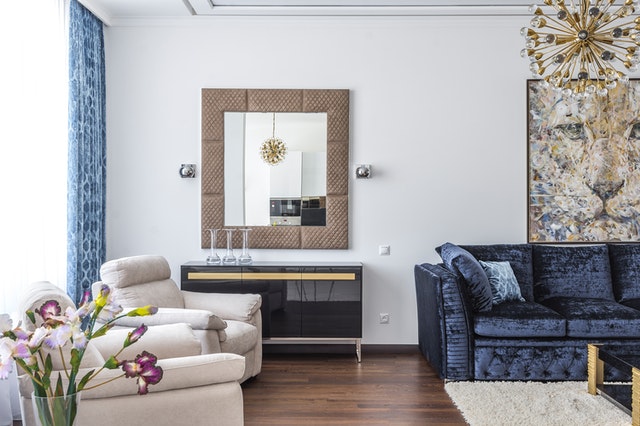 View your property in a favorable light. To attract good residents, you must be able to sell your rental features. You must emphasize the benefits over the perceived flaws of your unit. Use a cheerful tone to create more opportunities to influence decisions.
Brainstorm Ideas for Promotions
As everyone knows, the longer a rental sits unoccupied, the less income you earn. To get your property quickly off the market, consider starting a promotion on your property. You may issue a  rental discount for the first month, for example. State this in your ad. This reassures would-be residents that you provide them with great value. 
Other landlords may also commit to paying for moving costs of a resident or offer a welcome package. Ultimately, the type of promotion depends on what suits the landlord best. By offering a promotion, you may make more income over time than you would with the cost of vacancies. 
Proofread Multiple Times
Edit your property ad and review it constantly. Read it aloud and improve the language structure. Be extra critical of your own work. You can also choose to seek a professional editor's help. Feedback is necessary for proper guidance. 
Corrections can strengthen your property listing. An additional pair of eyes can also spot grammar errors faster. If you hire a property management company like Five Star Property Management, we can also produce a stellar property listing on your behalf so you won't have to worry about a thing!
Bottom Line
Remember that the goal of a good property listing is to help bring more quality residents to your space. As such, learning to write with clarity is crucial. 
Regardless, many people find it difficult to master writing property listings. If you need help marketing your property and filling vacancies fast, contact Five Star Property Management! We'd be happy to speak to you about our services.