Our friendly and qualified staff are here to give you the highest level of service.  Learn more about our Five Star team members.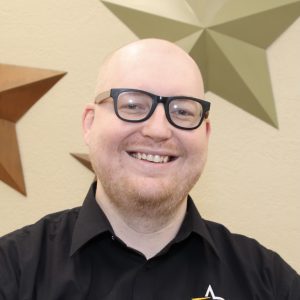 Property Services Manager
Kevin has been a valued member of the Five Star Team since April of 2015. As the Property Services Manager he is amazing at utilizing and leveraging technology to ensure we offer the best service to our clients. He uses his master level customer service skills to develop and maintain great relationships with our Vendors, Owners and Residents. Kevin's other skills include professional fluffy animal petting (excluding big cats and bears), and turning invisible if no one is watching. Kevin truly portrays the qualities of his favorite animal, the polar bear, who is big, drinks too much Coke, and is one of nature's friendliest animals. He finds great delight in sharing the BEST dad-jokes with the entire team, regardless of the grumbling received!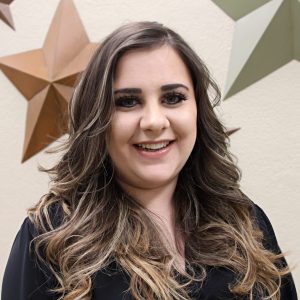 Daysha was born and raised in Pocatello and is deeply rooted in the Pocatello Community. She spent three years as a Bengal Dancer at Idaho State University, where she graduated with a Bachelor's Degree in Marketing and Management and is now pursuing her Master's Degree. As the Client Service Manager, her customer service skills and attention to detail set her above the rest. She enjoys four wheeling, archery shooting, photography, and all outdoor activities. Daysha loves spending summer weekends soaking up the sun with her family, friends and dogs.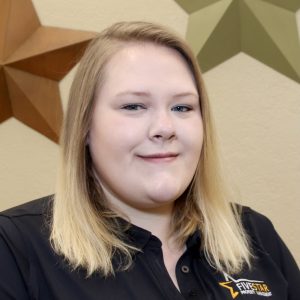 Accounting Services Supervisor
Katie was born in Pocatello but grew up in Idaho Falls and Boise. She has been with Five Star since February of 2019. She moved back to the Pocatello area to be with family and enjoys spending a lot of time going on fun adventures with them. She is always willing to answer any questions that come up. She has a thirst for knowledge and tries to absorb it like a sponge. She is very good at handling stressful situations with kindness and a calm demeanor.  Her hobbies include baking, playing with her dogs, crafting, and traveling as much as possible.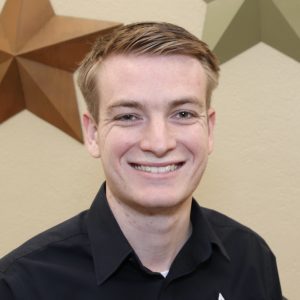 Property Services Coordinator
Phone extension 112
Trent was born in Idaho and moved to Oregon soon after. He moved back to Pocatello in 2007, and has loved living here ever since. Trent is a student at Idaho State University pursuing a degree in Accounting. Trent loves to be active. He enjoys playing tennis and basketball. He also loves to be outside in the beautiful mountains of Idaho.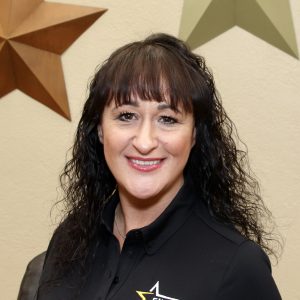 Client Services Coordinator
Phone extension 104
Before joining Five Star, Julee worked in the fitness industry for over 15 years. She earned her Bachelor's degree in Dietetics and Health Education. Julee finds delight in boating, hiking, trying exotic foods, reading, movies, and golfing. She dabbles in magic and her favorite color is glitter. Her free-spirited outlook and joy of living are contagious to all those around her.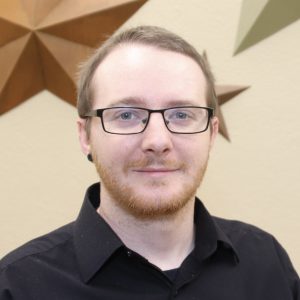 Property Services Coordinator
Phone extension 115
Brett was born on a small island in Washington state and moved to Idaho as a kid. On that fateful Sunday afternoon, his first impression of American Falls, the new town he was to grow up in, was as quiet and bare as an old west showdown at high noon, sagebrush included. Since then, he has grown accustomed to and accepted the Idahoan life by moving up and down the state and finally settling in Pocatello with his wife and kids. Brett's knowledge and attention to detail help him tackle projects of all kinds. He graduated from Independence University in 2019 with a Bachelor's in Business Administration and enjoys reading and learning about anything weird and strange in the world.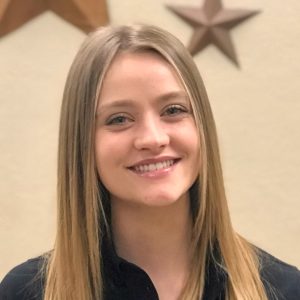 Property Services Coordinator
Phone extension 110
Kylee was born and raised in Idaho and moved to Pocatello in 2017. Since then, she has enjoyed the beautiful landscape with her husband and friends. She is always going above and beyond to make sure the customer service experience is top-notch for our residents, vendors and owners. She loves singing, learning new things, and taking care of her fur babies. Kylee travels frequently to Bear Lake to visit family and hopes to experience the beauty of other places in her later years.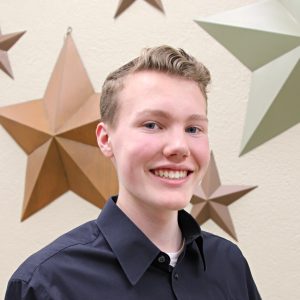 Accounting Services Coordinator
Phone extension 106
Grant is a Pocatello native who enjoys being outside when the temperature is just right. He is fond of skiing and other winter activities. In the summer, Grant enjoys mountain biking on shady trails and air conditioning. Grant has a creative mind and an aptitude for computers and math.  He enjoys learning new things, and loves to keep up on the latest technology in the world.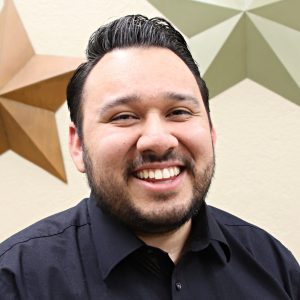 Client Services Coordinator
Phone extension 113
Christopher was born and raised in the Bay Area, California. He officially made the move to Pocatello, Idaho in 2019 and loves to call Idaho home. When he is not at work, he enjoys playing with his two dogs, watching Harry Potter and growing his collection as a Disney Fanatic! He is ambitious with his goals and excited to help in any way needed.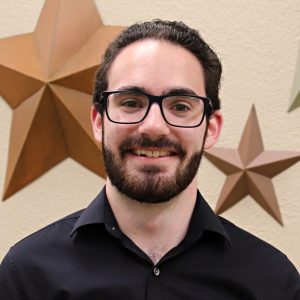 Property Services Coordinator
Phone extension 103
Rob is a student at Idaho State University pursuing a degree in Accounting. He loves to go camping, hiking, fishing, and really anything in the outdoors. Rob also loves to watch Hockey and play Ultimate Frisbee. He has experience in customer service and is great at problem solving. Rob is quiet, yet dedicated to the tasks that he is given and is committed to giving customers the most positive experience possible, even in difficult situations.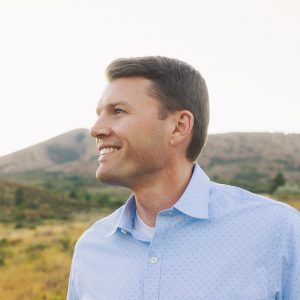 Dannis received his degree in Business Finance from the University of Utah, where he was chosen by the dean as the outstanding finance scholar for his graduating year. He is passionate about business development and is constantly looking for new ways to help the office run more productively. Dannis lists real estate investing as one of his favorite hobbies, along with downhill skiing, mountain biking, and being in the great outdoors.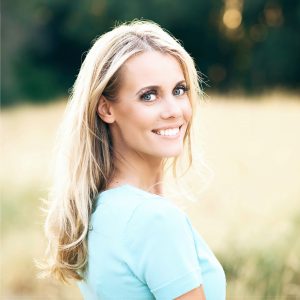 Heidi has managed rental property since 1998. She founded Five Star Property Management in 2004 and has a bachelor's degree from Idaho State University. Heidi has an eye for detail and is especially happy when she gets the opportunity to fix up and improve properties. Heidi is always up for an adventure and loves to travel and explore the world with Dannis and their two sons.