Are you thinking of buying an income-generating property in Pocatello, Id?
Real estate has produced many of the world's billionaires. Although it's unlikely you'll be able to reach billionaire status through your rental properties, investing in real estate remains very attractive and lucrative due to the relatively high returns.
So, what makes Pocatello real estate special? It is affordable; Pocatello has a lower cost of living compared to the national average. Another reason is they have a growing population meaning a greater pool of potential residents. Finally, the job market is stronger than ever.
But here's the thing, real estate investing comes with risks. This is why it's important to have a professional guide you along the way.
This article will cover the basics of buying an investment property in Pocatello. Follow these recommendations to maximize returns on your investments.
What is the Pocatello Real Estate Like?
Pocatello is a great location for both first-time and seasoned investors. The local economic climate is thriving and opportunities for investment are high in this part of the country. The job market and population are growing steadily and there are numerous vibrant communities to choose from.
So, if you are considering buying an income property, now is the time! By doing so, you'll be able to diversify your investment portfolio and earn a decent passive income.
Here are some things to keep in mind when looking to invest in real estate in Pocatello.

Being a Landlord is Challenging
Being a landlord is very time-consuming and the more properties you own the more responsibility you take on. When you self-manage a property you're responsible for doing the repairs or hiring a contractor, you must take care of a resident's complaints in a timely manner and ensure they're satisfied.
Usually, a property owner who owns one or two investment properties can handle repairs themselves to save some money. But this tends to change as you continue adding more investments into your portfolio.
If you own multiple properties or are a first-time investor and manager it's in your best interest to hire a professional property manager.
Clear Your Debts
While it's normal to have debt, it's best to eliminate existing debt before you embark on an investment.
So, if you have debt such as student loans, make sure you clear that upfront. The last thing you'd want is to become unable to pay your mortgage after buying your investment property.
Save Up for a Significant Down Payment
The down payment required for an investment property and an owner-occupied property varies. Investment properties require a substantially larger one, typically 20 percent of the value of the property.
If you don't have enough savings to cover that percentage, consider the following:
Downsize your lifestyle to free up some cash
Look at buying a less expensive investment property, especially if you're just starting out
Apply for a loan

Calculate Your Potential Income
You know how much profit you can realistically make from your Pocatello property. A good formula to help you in this regard is the 1% Rule. This rule states that your expected rental income should be at least 1% of the total purchasing cost.
So, let's say the property costs $250,000, according to the 1% Rule, you should be able to rent out the property for at least $2,500 a month. This figure, however, is your gross income. To calculate your profit, you'll need to factor in all the running expenses, such as property taxes and possible HOA fees.
Invest in a Good Location
The last thing any property investor wants is to invest in an area that's declining or unstable. A good investment location is one that has lots of amenities, good schools, low property taxes, is safe and has a growing job market.
Now, there are a lot of areas in Pocatello that meet these requirements:
Tyhee: This is a good investment locale if you're thinking of investing in family homes. Families are attracted to this area due to the great schools.
Bannock Hwy/Johnny Creek Rd.: This area is home to some of the city's most expensive real estate. However, the high price also means that you'll also be able to charge high rent.
Buy a Rent-Ready Home
Have you ever done large-scale renovations on a home? If not, then avoid the temptation of buying a fixer-upper. Fixer-uppers can come with construction delays and unforeseen costs, it also means until the home is done, you can't be collecting rent.
Although a rent-ready home will cost more than a fixer-upper, it'll help you generate potential rental income quickly. Once you've bought the property and done the necessary inspections you can jump right into marketing the place and looking for residents.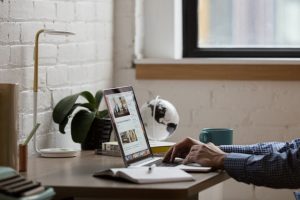 Find the Right Residents
Unfortunately, there's always a risk of having difficult residents.  Some risks include residents who cause property damage, create disputes with neighbors, or fail to pay their rent on time.
To avoid any of these issues, you'll need to have a vetting process in place. As part of this process, you should be conducting background checks, ensure they have a stable source of income and more.
These kinds of checks, while necessary, can be time-consuming and daunting. For these reasons, it could be in your best interest to hire a professional property management company to perform these duties for you.
In a nutshell: Real Estate Investing Tips in Pocatello
Pocatello stands out as an ideal investment destination for many reasons, the economy is doing great, the population is rising, and the real estate is affordable, just to name a few.
Start investing today and hire a professional property management company to help you along the way!