As one of the best small cities in the US, ranked 34th by Nerdwallet.com, Pocatello is known for its amazing natural wonders. Locals can head to the forest woods and go on hiking trails. Apart from that, Pocatello also offers excellent neighborhood amenities such as well-reviewed restaurants, making it a great place to live, and also a wonderful opportunity for property investors.
Here are some excellent Pocatello restaurants to visit:
Sandpiper Restaurant
This is a casual and cozy restaurant that opened in Pocatello in 1975. Sandpiper Restaurant serves well-awarded American staple dishes such as steaks, seafood, and pasta. Start with the well-loved roasted garlic and brie. It's oven-baked filled with herbs, roasted garlic, and sun-dried tomatoes, and is served with toasted baguettes. Other recommended starters are the ahi tuna, beef stuffed mushrooms and pork stuffed mushrooms.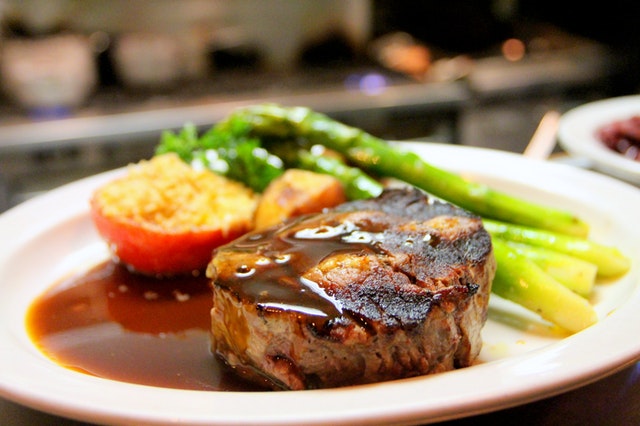 For dinner mains, you won't go wrong with their mouthwatering filet tenderloin steak, rib eye, or New York steaks. Sandpiper Restaurant also serves an amazing USDA prime grade top sirloin. If seafood's more your liking, then order their signature Alaskan red king crab legs, fresh salmon, stuffed baked halibut, pan-seared scallops, or fresh Idaho trout. Leave room for a decadent New York cheesecake or chocolate espresso cake.
Portneuf Valley Brewing
A brewpub with a brick facade building that features live music. Portneuf Valley Brewing is renowned for its well-crafted brews and equally tasty food menu. For tap drinks, you can choose between light lagers, light wheat beer, amber ale with caramel flavor, and pale ale rich in malt flavor. Other items are beers concocted from 6 types of malted barley and full-bodied ones with roasted coffee-like flavor. You can ask for seasonal beers and brewer's specials for more variety!
They bake handcrafted pizza. Try their California Dreaming Pizza topped with sun-dried tomatoes, artichoke hearts, black olives, and mozzarella cheese tied together by their in-house marinara sauce. They also serve a delightful Pesto Veggie Pizza.
Another popular item on their menu is their giant salty pretzel. It's freshly made for every order. You can dip it in bleu cheese, marinara sauces, or spicy mustard. It's topped by your choice of cheese toppings as well. For sandwiches, Portneuf Valley Brewing also serves best-loved classics like their hot veggie melt sandwich and amazing burritos known as Southwest veggie burrito, chipotle burrito, and crispy vegetarian burrito.
Elmer's Restaurant
Boasting six decades of presence in the restaurant industry, Elmer's Restaurant is the perfect choice for a hearty fare in a diner-style building. They serve breakfast, lunch, and dinner. Even better, if you're craving breakfast dishes, you can order them till closing time.
For breakfast, pick among thick savory waffles and crepes, fresh buttermilk pancakes with whipped cream, and a Yukon french toast. Their breakfast menu is extensive with fluffy hand-rolled omelets, signature ranch breakfast, German pancakes, and skillets. You also have your pick of benedicts and classic favorites like a country biscuit breakfast and a chicken-fried steak & eggs.
For lunch and dinner, you have your premium burgers. Try the bestselling Bacon avocado burger or their dockside basket of beer-batter fish and chips. If you want something heavier, go for their slow-roasted prime rib plated with baked potato or mashed potatoes with clam chowder or dinner salad. Other appetizing dishes are their Oregon trail flat iron steak and Roasted turkey breast dinner. The former is a USDA Choice grilled steak oozing with steak butter. The latter is turkey breast stuffed with herbs and plated with gravy and cranberries.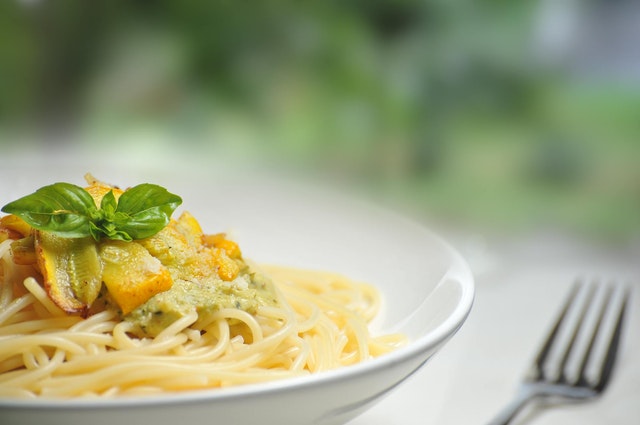 Jaker's Bar & Grill
A well-regarded restaurant, Jaker's Bar & Grill offers quality and premium meat and seafood. Their orders are inclusive of soup or salad and a side dish. Start with a seared peppered tuna or tender steak bites and mushrooms to whet your appetite.
Then proceed to their fine steaks that are hand-cut daily. Choose among their signature sirloin, cowboy cut ribeye, tenderloin filet, and filet a la Jakers. You can also opt for a bacon-wrapped hamburger steak and other flame-grilled burgers. Try their prime rib that's cooked in high heat and brimming in juice plated with au jus.
Other dishes served in Jaker's Bar & Grill are yummy flatbread pizza, fresh salmons and Thai noodle salad bursting with the flavors of ahi tuna or grilled sirloin, diced avocado, mango, fresh mint, cilantro, cashews, and linguini mixed with spicy Thai vinaigrette. Another worthy dish to try is the Prime Rib French Dip made with a half-pound of thin-sliced fresh prime rib combined with swiss cheese on a grilled hoagie and au jus. You can also ask for creamy horseradish siding.
Cafe Tuscano
A spacious cafe serving classic American dishes and an extensive wine list, Cafe Tuscano is a fresh find linked to a gas station. Nonetheless, prepare yourself for their unforgettable fares. Begin with a tender steak bruschetta at lunch or the Tuscano Caprese that's fresh sliced mozzarella paired with Roma tomatoes. If you're stopping for dinner, go for the shrimp bruschetta as a starter. Next, experience the Tuscano burger that's a hand-pressed Angus burger that includes delicious toppings of prosciutto ham and provolone cheese.
For mains, go for the grande end cut prime rib cooked as slow-roasted and plated with sherried mushrooms, grilled onions, roasted red potatoes, and sauteed veggies, and creamy horseradish. Other notable dishes are the crab stuffed halibut that's created with a pan-seared filet of halibut filled with a savory mixture of crab and Brie cheese. It's wrapped in prosciutto and delectably topped with tarragon lemon butter. This comes plated with risotto and sauteed veggies.
If pasta is what you're craving, order the Fettuccine Tuscano which is a combination of diced bacon, Italian sausage tossed with fettuccine and parmesan cheese. If you've got a sweet tooth, don't miss the home-crafted tiramisu or cannoli pastries suffused with a sweet ricotta cream filling.  Partner with red wine or white wine to round off your fantastic Cafe Tuscano dining experience. Their red wines come from France, Australia, Italy, Argentina, Napa Valley, Chile, and California. The white wines originate from Italy, California, Portugal, Chile, Napa Valley, and Washington.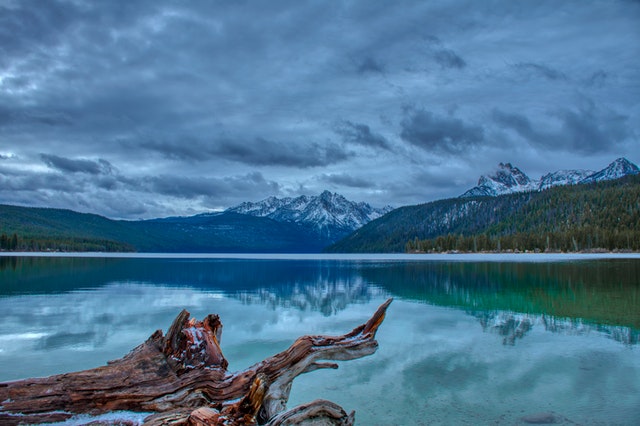 Final Thoughts
Pocatello has many wonderful restaurants that serve up a variety of delicious fare. These restaurants are just some of the many reasons Pocatello makes a great location for property investment. Interested in finding out how Five Star Property Management can help you find the perfect property?
Contact us today!