Opening your rental to residents with pets can fill you with dread if you're unaware of the benefits that pets bring to your business. As a rental owner, it's good to be pragmatic and check out the opportunities of being a pet-friendly unit.
Given the high percentage of pet owners and its rate of increase every year, that's a sizeable pool of prospects you're leaving out of your target market. Take a moment to observe how more businesses are embracing pet owners. Do you want to miss out on the chance of gaining more income?
Accepting residents with pets to your investment property has its pros and cons. However, if you know how to mitigate the risks and offer up solutions, you can substantially reduce possible issues.
Benefits of Being a Pet-Friendly Rental
Check out the following benefits when you permit pets on your property:
You have the opportunity to earn more from collecting pet fees, pet deposits, or pet rent. The latter can be a recurring monthly income adding more to your ROI.

Your resident's pool is considerably wider so you can be more selective and find high-quality residents.

You can enjoy long-term patronage of your rental from residents with pets.

The

high demand for pet-friendly rentals

makes it easy to find residents and save yourself from the pain of vacant rentals.

Your residents are bound to be happier living with their pets and they can be converted to long-term renters.
Risks of Being a Pet-Friendly Rental
Be aware of the following risks you'll face when you permit pets on your property:
There's a possibility that the pets can cause injuries to other residents or neighbors.

You can be forced to deal with noise issues that can result in conflicts with other residents.

The possibility of allergens is a problem you can face when welcoming pets. It might contribute to resident turnover.

You're likely to experience property damage caused by pets. Additionally, you can also be exposed to pet odor issues.
Risk Mitigation
Devising ways to overcome the risks associated with renting to residents with pets is the best solution to avoid issues altogether. Here are areas where you can focus:
Ask for Pet References
You can require a prospective resident to send you a recommendation from a vet or pet trainer. This can strengthen their application and you can also reach out to previous landlords to inquire how the resident managed their pets while living in their rental.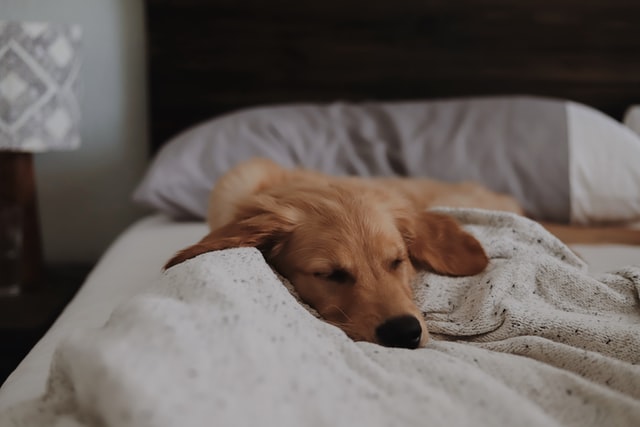 Interview Residents and Observe the Pet
Nothing can inform you better than a first-hand observation of the pet up close. You can check if the owners have a sense of control over their pets. You can also gauge the pet's behavior and personality. You need to ask the owners how the pet acts in front of other people or animals.
Collect a Pet Deposit
To inspire pet owners to pay attention to the property, ask for a monthly fee to cover potential property damage. As a resident, they want to have this deposit back in full, hence, they'll find a way to keep your rental reasonably well-maintained.
Consider the Pet's Personality Over its Breed
Rushing to conclusions based on a pet's breed can be discriminatory. Some pets are well-trained while others are not. You want to avoid making a false judgment. You can also make renters insurance a requirement so if accidents occur, the stress of paying for medical costs is removed. However, it's still best to evaluate and select a pet that will not create any conflicts in your rental.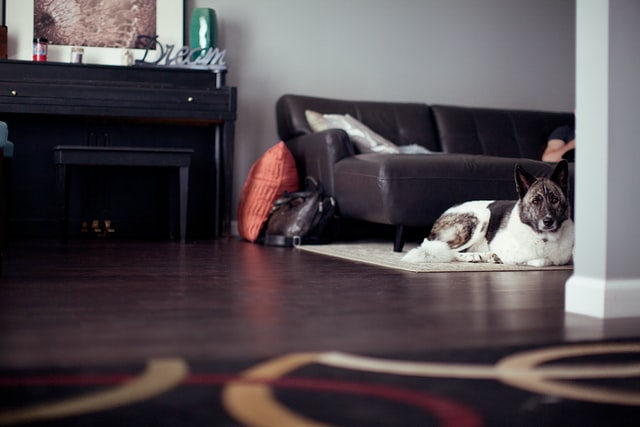 Design a Transparent Pet Policy
It's important to set restrictions in your leasing agreement. You must ask yourself the following:
What size and breed of pets are you comfortable having in your rental?

What are the required pet vaccines and pet training for pet owners?

How much is the pet deposit you want to collect?

What type of pets will you allow in your rental?
Your pet addendum must also contain specific policies such as rules regarding pet maintenance like waste disposal. You can also outline restrictions on where a pet has to be on leash or off-leash especially in common areas.
Bottom Line
Accommodating pets in your rental can lead to long-term returns in income. You just need to be aware of the risks and set systems in place to protect your property. Creating a good lease agreement and pet addendum can aid you in capitalizing on the benefits that can come from being a pet-friendly rental.
If you need a partner to help you manage your rentals, Five Star Property Management is available. We have the professional skills and local expertise to manage your rental investments in Pocatello and Chubbuck, Idaho.