A big part of any landlord's responsibility is dedicated to property maintenance. As a landlord, you're required to prevent issues by regularly maintaining the unit and enforcing lease agreement policies. When you don't have current residents, you also have the duty to make sure your properties are rent-ready.
When property damages occur in the rental, tension can often result between a landlord and a resident. Who's responsible for replacement or repair costs? Well, there are actually different kinds of damage that must each be handled differently. Responsibility doesn't always just fall on one person or the other.
As a result of various residents living in your rental over the years, you can expect the furnishing to become more and more worn out and run-down. This case is very different in comparison to the damage caused by a resident's behavior.
Understanding the differences between normal wear and tear and property damage will allow you to better navigate the property management business. Here's what you should know:
What is normal wear and tear?
This term relates to the aging effects that all items reflect as time goes on. In a rental property's case, this correlates to the wearing down of furnishing and appliances.
Since normal wear and tear occurs, it's unfair to deduct the cost of all repairs and replacement of property damages from your residents' security deposit. For example, you had your carpet for 5 years and it now shows signs of being run-down. You can see a few loose threads here and there, and some stains. Your resident is moving out and you know that keeping that carpet during a property showing will turn off prospects.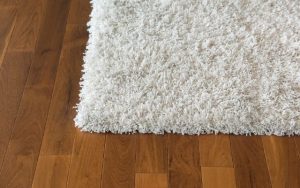 Is it fair to charge the purchase of a new carpet to the previous residents? The answer is no. The residents are not responsible for paying for repairs and replacement costs when the property item has undergone wear and tear. It's the landlord's duty to pay for it.
How do you differentiate normal wear and tear from property damage?
Sometimes damage can occur beyond the normal wear and tear reason. In this case, the residents are liable to pay for the repair and replacement, or could even be evicted. The damage might have resulted from resident neglect. In this scenario, the landlord has a right to deduct the expenses of repair and replacement from the security deposit.
Distinguishing normal wear and tear from property damage can be confusing though. Below are examples provided for both, so landlords and residents can gain further understanding of the differences.
Examples of Normal Wear and Tear:
Faded paint on walls
Appearance of cracks on walls
Fading wallpapers
Worn looking carpets
Loose grouting in tiles
Old and worn appliances
Examples of Property Damage:
Broken doors or windows resulting from resident abuse
Large gaping holes in the walls
Messy DIY paint job
Multiple unsightly nail holes
Massive stains and carpet burns
Bathroom mold
Missing tiles
Heavy scrapes on the floors
Broken window blinds
Damaged appliances caused by resident neglect
Who is responsible for property maintenance?
Property maintenance is part of the services that a landlord renders to residents. Although that doesn't mean that renters are freed from responsibility and can abuse or neglect a rental unit without making a request for repair.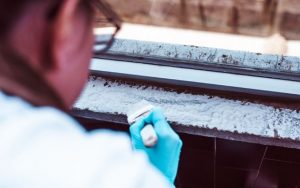 Here are some regular maintenance routines that landlords are expected to perform in the rental space:
1. Cleaning
Typically, landlords schedule professional cleaning between residents. After a tenancy ends, most also hire cleaners. If this is part of property maintenance outlined in the lease then the landlord absorbs the charges. But when the resident leaves the unit messy and inhabitable, then a landlord can deduct the cost of professional cleaning from the renter's security deposit.
2. Painting
If the resident has repainted your walls in a DIY fashion, you can deduct costs for repainting from the security deposit. However, if the walls are due for a repaint, applying a new coat of paint to the walls will not be charged to the resident. The landlord is responsible for maintaining the paint of the property and if it has been years since it's only fair that the landlord shoulders the cost.
3. Carpet cleaning
It is also common to clean the carpets between residents as well. However, if the resident has stained the carpet heavily, then the replacement can be deducted from the security deposit. If the carpet is old and has been in use for more than 10 years, then the renter isn't liable for the replacement cost anymore. If the carpet is more than a year old but less than 5 years, then the resident is asked to pay a percentage of the new carpet price.
What is the life expectancy of property furnishing?
Appliances and furniture all have a given life expectancy. Some last longer while others less so. It depends on the brand and guarantee of the manufacturer. If a refrigerator needs to be replaced and it's been used for a couple of years, the resident will not be paying the full amount of the product. The life expectancy of a refrigerator is pegged at 10 years, if it's been around for 5 years already, the renter will only pay half the price of the new item.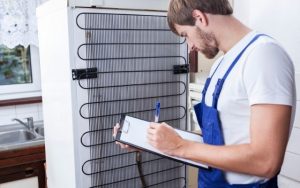 Below you can find a list of the average life expectancy of common objects found inside the home:
Plush carpeting: 10 years
Ranges: 20 years
Refrigerators: 10 years
Air conditioning units: 10 years
Tiles/ linoleums: 10 years
Water heaters: 7 years
What is the importance of documenting before and after resident move-in?
Since conflicts arise when dealing with deductions for property maintenance, performing documentation is crucial. You can easily show evidence of how the property looked prior to the resident taking residence in your rental. Thus, justifying the deductions for property damage repairs and replacement will be easy if you have photographic evidence on hand.
Bottom Line
Wear and tear is part of staying in a property. It's inevitable. The important thing is to know how to distinguish between wear and tear and property damage. Learning this you'll properly distribute the cost of property repair.
Contact Five Star Property Management today if you're looking for a property manager who will take care of resident damages, as well as every other aspect of your rental.